About Lake James
Learn about why we protect this beautiful place!
Lake James is a man made reservoir in the mountains of Western North Carolina which straddles the border between Burke and McDowell Counties. The lake, with surface elevation of 1200 ft (366 m), lies behind a series of 4 earthen dams. It was created by Duke Power between 1916-1923 as a hydro-electric project. It still generates power today and is the uppermost lake on the Catawba River system.
Lake James covers 6,812 acres and has 150 miles of shoreline.
The deepest part of the lake is around 120'.
Because of its watershed, Lake James is considered one of the most pristine lakes in the Southeast.
There are bald eagles, otters, beaver, and more than 11 species of Fish in Lake James.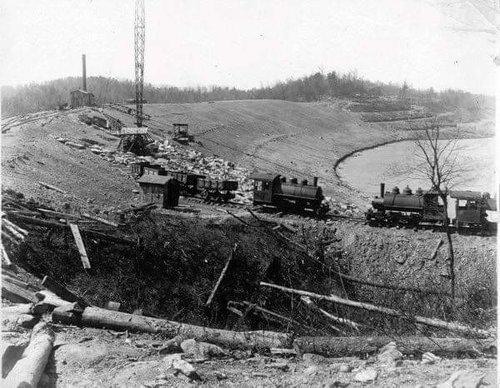 The Lake James watershed is a total of 247, 475 acres, covering parts of Avery, McDowell, and Burke Counties.
More than 83% of the watershed is forested.
The Lake James Watershed is the headwaters of the Catawba River Basin.
The major tributaries that feed Lake James are:

The Catawba River, which enters in the western end in Mcdowell County.
The North Fork, of the Catawba River which enters the lake in the western end in McDowell County.
The Linville River, which enters the lake in the eastern end in Burke County.
Paddy's Creek, which enters the lake in Lake James State Park in Burke County.
A complete map of the watershed and its tributaries is below.