Bald Eagle Monitoring Program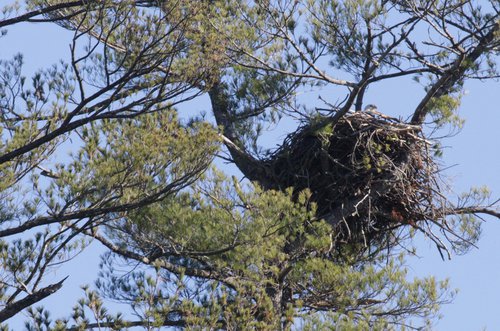 In partnership with US Fish and Wildlife, LJEA is working closely with Warren Wilson College to monitor bald eagle activity on Lake James. This includes observation of known bald eagle nests and any activity in them on the lake.
Please see the below report for the findings from the 2021-2022 nesting season:
We need your help! If you see a bald eagle or nest, please report it on the form at the link below.
LJEA is working with Olya Milenkaya, a Warren Wilson Biology Professor, and her student Daniel Baron, and with your help, they can verify and monitor any reported information. Thanks in advance for your help!