Habitat Data and Scores
The following maps present an overview of the Habitat Scores at the 19 sample sites. A total of 15 sites were assessed in the Catawba Watershed and streams directly tributary to Lake James on 27 January 2018 and 6 February 2018 using the LJEA Field Assessment Protocol. The assessment data forms can be reviewed here.  Assessments of sites in the Linville Watershed were conducted on 8 April 2018. Habitat scores range between 0 and 100; the better the habitat the higher the score.  The best sites, with Habitat Scores of 90 or above, were: Mill Creek at Andrews Geyser, Paddys Creek and Curtis Creek. One site, Crooked Creek at Bat Cave Road, had a low Habitat Score of 44.  A spreadsheet presenting the components of the Habitat Assessment and the scoring for each site is available here. Click on the map below for the Habitat Scores of each sample site.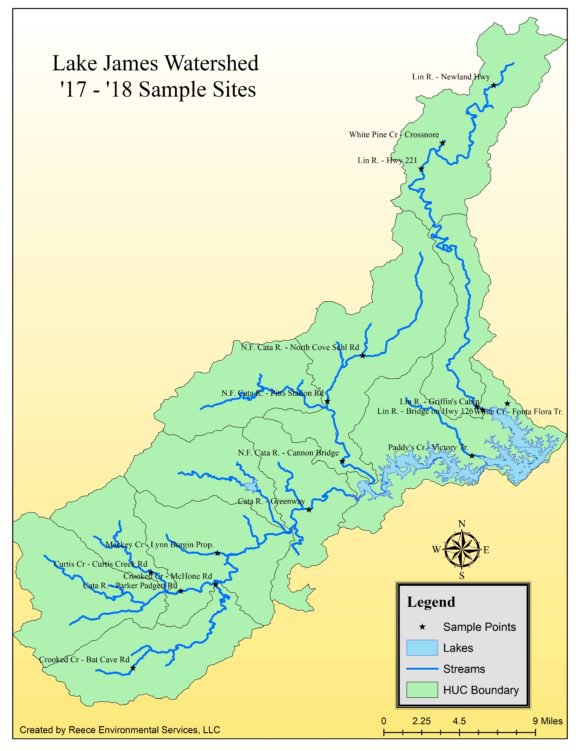 The Habitat Assessments will be repeated at each of the sample sites in the fall of 2018.