About the NC Wildlife Resources Commission
About North Carolina Wildlife Resources Commission
The Commission is the regulatory agency responsible for the enforcement of North Carolina fishing, hunting, trapping and boating laws. The sale of hunting and fishing licenses, federal grants, and other receipts provide financial support of the agency.  The Commission has an operational budget of approximately $65 million and employs over 590 full-time men and women across the state, including wildlife and fisheries biologists and technicians, wildlife officers, conservation educators, and public information, customer service, information technology, and administrative professionals. The NC Wildlife Resources Commission follows a Strategic Plan that can be viewed here.
The Economic Impact of Wildlife-Associated Recreation in N.C.
$3.3 billion spent on wildlife-related recreation in N.C.
1.5 million anglers 16 and older spent $1.5 billion in N.C. on fishing-related activities in 2011.
335,000 people 16 and older spent $525 million in N.C. on hunting-related activities in 2011.
2.4 million people 16 and older spent $930 million in N.C. on wildlife-watching activities in 2011.
The Economic Impact of Trout Fishing In N.C. (Source: 2008 Responsive Management Report )
$146 million in direct spending, adding to North Carolina's economy
$174 million in total economic output
92,769 mountain trout anglers

76,761 residents
16,008 non-residents

1.42 million fishing days
Wildlife Diversity Program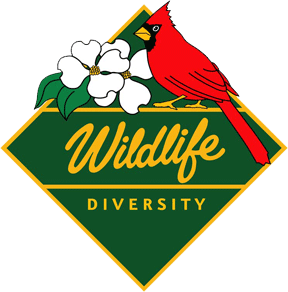 More than 1,000 nongame species — species that are not hunted or fished — call North Carolina home. Many nongame species, including mammals, reptiles, birds, amphibians, snails, mussels, and fish, are common and can be seen or heard in your own backyard. Other nongame animals, such as bald eagles and peregrine falcons, were, at one time, considered endangered, but now soar high in the sky, thanks in part to the work conducted by Wildlife Diversity Program biologists.

The NC WRC developed a Wildlife Action Plan in 2015 to conserve and enhance these species.